After watching Sex in the City for the past 2 hrs. I felt like styling my hair, putting on my prettiest outfit, highest heels, getting my credit card, and going shopping! But, before i got my butt out of the couch I remembered "What credit card?" Okay... so there goes my plan. I decided to just google away the amazing style from the girls in the show.
HOW GLAMOROUS ARE THESE LADIES?!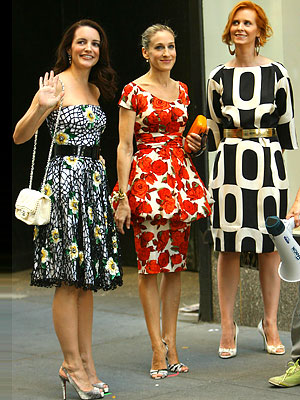 Nothing wrong with dreaming right?